What type of denture adhesive is right for you?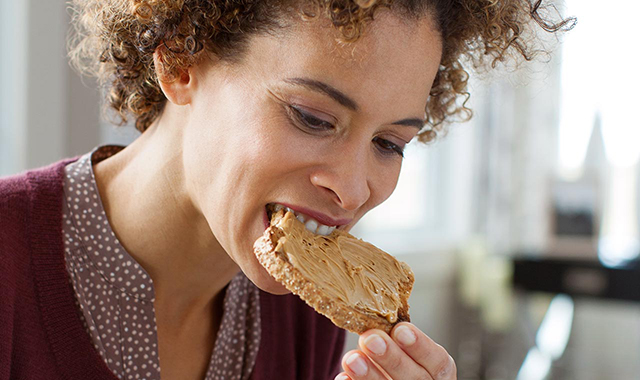 Denture adhesives can improve comfort and give you confidence that your dentures (also known as false teeth), are firmly fitted in place. There are many different kinds of denture adhesives and it all comes down to personal preference when you're deciding which is right for you.
What is the right denture adhesive?
Denture adhesive is available in a cream, strips, powder or liners, and you may want to take some time to find out which type you're most comfortable with. As well as making your denture feel secure, a denture adhesive can help seal out food particles.
Let's take a closer look at some of the denture adhesive options:
| | |
| --- | --- |
| Polident Product | What do you need to know? |
| Polident Fresh Adhesive | This denture adhesive cream helps hold dentures all day for up to 12 hours. It improves bite force, meaning your favourite 'tougher' foods can be chewed with ease. It helps seal out food, and helps cushion gums |
| Polident Flavour Free Adhesive | This denture adhesive cream provides all-day hold (for up to 12 hours) and is free of artificial colours and flavours. It also helps to seal out food particles, so you can be sure of a tighter, closer fit. |
Your comfort is important
It's worth keeping in mind that your dentures should fit snugly, but many people may choose to use a denture adhesive for the extra peace of mind that their dentures are secure to their gums. If your dentures fit comfortably in your mouth, you'll be able to confidently live your life to the full.
Denture adhesives are not meant to be used for loose fitting dentures. If you have a denture that doesn't fit as well as it should, please visit your dentist or dental professional.