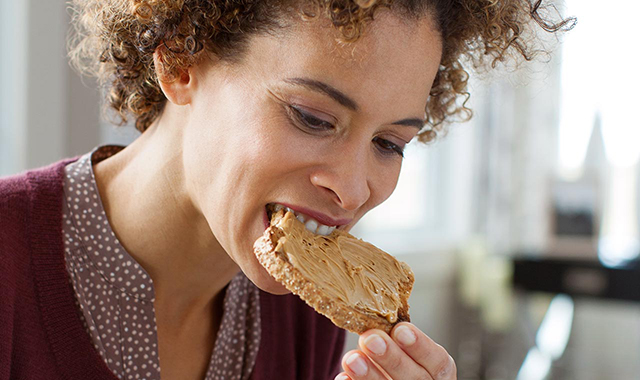 While you're getting used to your dentures you may need to think more about what you eat and perhaps try a denture adhesive. This should help you feel more secure and help enjoy the foods you love.
Read top tips and advice on eating with dentures on the Poligrip website - including the best foods to start with.

Visit the Poligrip website and find out how denture adhesive helps seal out food particles so you can enjoy every meal.

Visit the Poligrip site and learn which foods are best avoided whilst getting used to wearing dentures, and how you can plan your next meal.