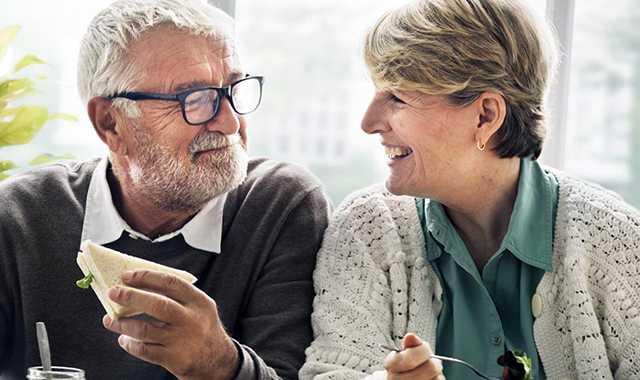 When your dentist says you need dentures it's natural to feel a bit worried. But dentures are a great alternative to missing teeth. They are custom designed to fit in your mouth, making them as comfortable and natural as possible.
Find out more about the process of fitting complete dentures and how having full dentures can give you a more confident outlook, on the Poligrip website.

Visit the Poligrip website to explore the difference between partial dentures and complete dentures, with advice on how to look after your partials.

Find out what to expect when you are fitted for temporary dentures and how Poligrip can help to boost your confidence from day one.

To find out more about flexible dentures, what they're made from, and how you can benefit, visit the Poligrip website.

Find out the different ways your dental professional can help put the smile back on your face, with our guide to replacing missing teeth.